Nick and I attended the Mickey's Not So Scary Halloween Party Friday night with my friend from the Disney College Program, David.  I'm here to tell you what you can expect from the experience and my opinion on whether or not it's worth your time and money at Disney!
WHAT:  Mickey's Not So Scary Halloween Party
WHO: Guests of Disney World who have a day pass to the parks + the Mickey's Not So Scary Halloween Party Ticket (Note: You need 2 purchases to attend, so it can be pricey!)
WHERE: Magic Kingdom Park, Orlando, FL
WHEN: Select Nights during September & October, 7pm-12pm
WHY: It is not an experience you can get on any regular day at Magic Kingdom, they have special entertainment, characters, & food for the event.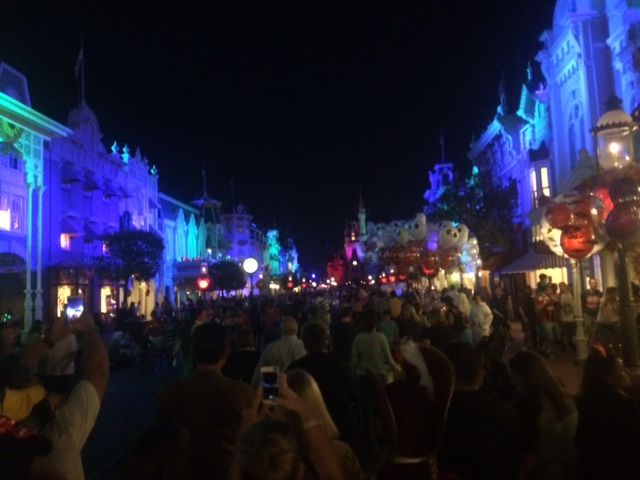 First off, the atmosphere is amazing!  They have Halloween lights bouncing off the buildings & adorable Mickey shaped pumpkins all throughout the park!  There is definitely a large crowd, but they do cap the ticket sales so it's a lot less crowded than any regular day at Magic Kingdom which gives you the opportunity to experience the rides, parade, and characters with greater ease.  Don't be fooled though, it's still crowded.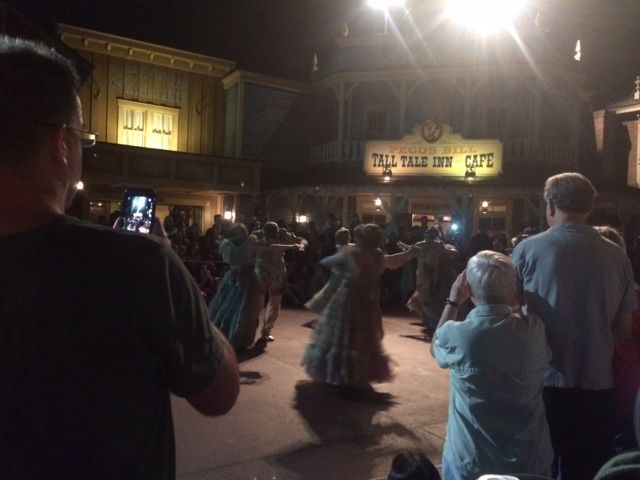 One of the best things about the Mickey's Not So Scary Halloween Party is the parade.  It's an exclusive parade strictly for the Halloween party and it's one of the best parades throughout all the parks at any given time during the year.  Here you see some ghosts dancing – similar to what you might see in the Haunted Mansion.  You'll see some unique characters throughout the parade as well.
There are a lot of fun & unique characters throughout the park that you can get your picture with.  I didn't choose to stand in line for any of them, except Merida from Brave, because she didn't have a long line.  We did find ourselves at a super fun dance party with an awesome DJ and I got to get up close and personal with the evil step-mom and step-sisters as well as Cruella DeVille herself!  I wasn't able to get a great picture, but here's the proof.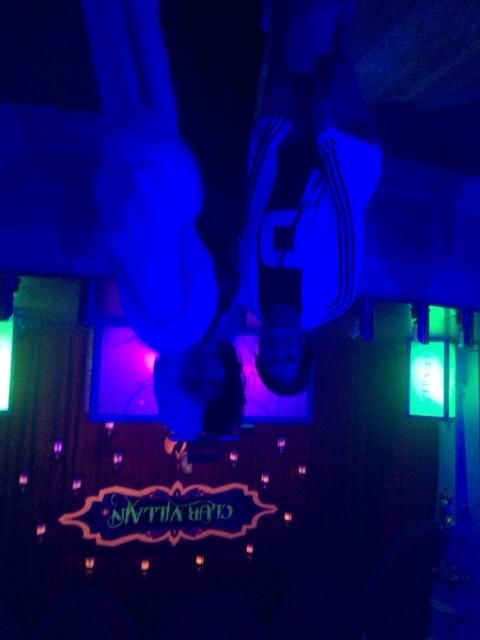 I found myself at another dance party (yes, I like to dance okay….) and I saw Mike & Sully – in case you didn't' know I'm a huge Monster's Inc. and Monster's University fan!  Mike did quite an excellent job on the dance floor with his awkward shaped body and tiny legs.
Now, that I've discussed the characters & the parade… let's talk about the rides shall we?
We rarely waited for a single ride the entire night… I think everyone else is so consumed with standing in line for a picture with a rare character or getting a great spot for the parade that they don't even acknowledge the rides.  We rode splash, thunder, & space mountain as quickly as you can.  You read that right – no actual wait on Space Mountain!!  I think we enjoyed that part the most because we got to ride all of our favorite rides without the annoying wait times!
Lastly, they have various stations throughout the park for trick-or-treating!  You go through and they dump handfuls of candy in your treat bag.  I came home with way more candy than I needed.
There is also a really great fire works show (although I hear the Christmas and New Years is better), but we happened to miss most of it.  We came off of Space Mountain and realized it was going on so we stopped and watched as much as we could.
Unfortunately, I wasn't able to taste any of the specialty treats they have for the Halloween Party.  I'm honestly not sure where to even get them because all we did was eat at Casey's Corner and then go about our business enjoying the party.  I do wish I had tried something that was unique to the Halloween party though – so make sure you do that if you go because I regret not doing it.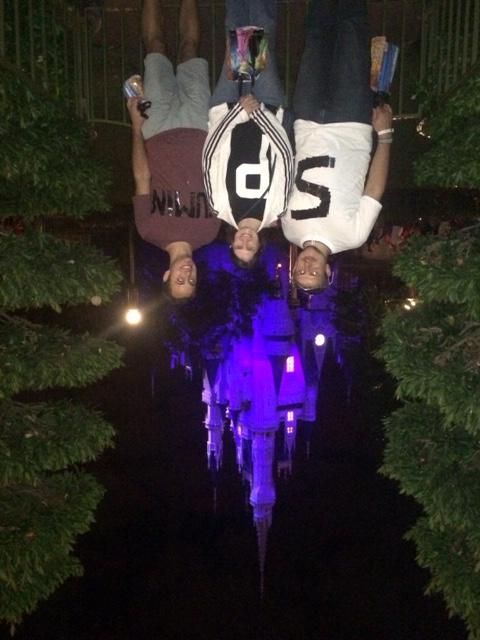 Don't forget to dress up!  I promise, it's way more fun if you do.  Everyone else will be dressed up and having a great time.  You may want to choose something Disney themed though if you want people to recognize your costume.  Tons of people LOVED Salt & Pepper, but didn't realize the significance of Cumin (Hello… HIMYM!)  People would get really excited to see me and Nick because they thought it was such a cute idea and then we'd have to point out that we have our good friend Cumin too – poor David, he got overlooked a lot! haha
Now… the big question – WAS IT WORTH THE MONEY?
I'd say it was definitely worth it at least once.  It was a lot of fun, we got to ride our favorite rides with no wait, we came home with bags of candy, I had a dance party extravaganza, and I saw some really great characters while also enjoying a very unique parade.  I would not spend the money to go every year though because you do have to have a park ticket + the actual Halloween party ticket, so it's expensive in my opinion (I have an annual pass, so that helps out a lot with the price factor!).  Am I glad we did it?  Absolutely!  Will we do it again?  Probably not until I have kids many years down the road.
Have you done Mickey's Not So Scary Halloween Party?

What was your favorite part about the experience?
Was it worth the money to you?  Will you go again?  Or is a one-time experience for you as well?